PLEASE NOTE!
Will you please all note that it was decided that the evening will begin half an hour earlier at 8pm – so 7.30pm for a prompt 8pm start. This is to allow more singers to get on when the club is busy and will allow a little more time for the raffle
2018
27/10/18 Singaround
3/11/18   Singaround
10/11/18  

Dave Goulder   
Dave Goulder writes superb songs, finely crafted and welded to tunes as naturally as one stone sits on another in one of his dry stone dykes. I recommend singers and writers to get this collection."                                                                                                            Brian Miller, Broadbeat.
"Champion stuff, this. Brimming with humor and sensitivity. Is there a better writer in the British folk mould than Dave Goulder?"                                                      The Scotsman, on 'Requiem for Steam'
17/11/18

Ian Stewart

,                                                                                                 Come along and be entertained by a fine local Singer/Guitarist who visits our club on occasions and delights us with his great voice and instrument playing. A night to enjoy and remember! 
24/11/18 Singaround
1/11/18 Singaround
8/12/18

John Ward Band,

 brings together John, Lynne and Les whose powerful 3-part harmonies blend to give a richer life to John's original songs and to his traditional repertoire.  Accompanied by guitar, double bass, mandolin, harmonica, whistles and bodhran, and with the familiar, relaxed banter, stories and humour, the Trio delights folk club and festival audiences around the country.  John is an East Anglian boy and, when the occasion demands, the Trio love to specialise in John's East Coast heritage songs and traditional music of the land and the sea.
15/12/18

Faith Supper ,

The club will be providing some snacks and members may bring along some of their own creations as well.
For folk with Food Allergies/Preferences, please bring along snacks etc that care for your dietary requirements!
22/12/18     Singaround. 
29/12/18     Singaround .
5/1/19         Singaround
12/1/19       Singaround
19/1/2019   Alan Reid & Rob Van Sante
Alan and Rob present a lively show featuring Alan's compositions and traditional song that is rooted in the Scottish landscape, its cities, countryside and its coastline. Alan was an integral member of Scotland's legendary Battlefield Band for forty years. From beautiful ballads to an entire musical cycle on the life and times of Scots born sailor John Paul Jones, he has forged a reputation for songs with beguiling melodies and strong historical content. Ably complemented by Rob's tasteful guitar playing and fine singing, the duo offer a heady blend of seamless harmonies underpinned by sensitive arrangements on piano, guitars and accordion and topped by an engaging delivery that delights audiences all over the world.
26/1/19       Singaround.
2/2/19         Singaround.
9/2/19         Singaround.
16/2/19        Ken Wilson
Ken lives in Teesside, North–East England and started singing in the early 70s. Finding his own voice and repertoire of songs with a preference to the tradition, he names the likes of Fred Jordan, the Copper family and The Watersons as some of his main influences at that time, but the singing of one Tony Rose, having the greatest impression on him.
23/2/19        Singaround.
2/3/19          Singaround.
9/3/19          Singaround.
16/3/19        Judy Cook
A welcome visitor from the USA, Judy Cook has been touring Britain and the US as a professional musician for more than fifteen years.
"Judy's the Real Thing.  With Capital Letters." —- Peggy Seeger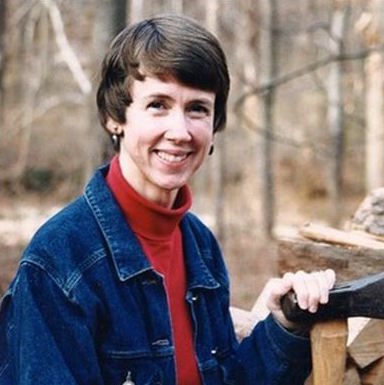 23/3/19        Singaround.
30/3/19        Singaround.
6/4/19          Singaround.
13/4/19        Martyn Wyndham Reed
Once again the welcome return of Martyn, a firm favourite of the White Hart Folk Club 
20/4/19        Singaround.
27/4/19        Singaround.
4/5/19          Singaround.
11/5/19        Singaround.
18/5/19        Brian Peters
Brian Peters is, according to the UK's Living Tradition magazine "a top-notch singer and player, also one of the best-researched performers currently doing the rounds, and master of several crafts" while the US folk music magazine Dirty Linen described him as "one of the very best performers in the field of English traditional song and music"
25/5/19        Singaround.
1/6/19           No Club, Spring Bender.
8/6/19

         Singaround.
15/6/19        Singaround.
22/6/19         Benny Graham
Benny Graham served his musical apprenticeship in the folksong clubs of North East England.
Clubs like Birtley, run by the Elliott family, and Newcastle Folksong and Ballad (which featured among it's regulars the High Level Ranters and Lou Killen) were at the forefront of the British folk revival. There was no better place in the late 60's for a young singer to develop a love of the vast musical culture of the North East which takes in rural songs, Tyneside Music Hall and the music which grew from the heavy industries of coal, steel and ship building.
29/6/19         Singaround.
6/7/19           Singaround.
13/7/19         Singaround.
20/7/19         Dom Prag.
Dom's music knits together British and European folk tradition with classical guitar.Mining songs, poems set to music (Keats, Larkin), compositions influenced by Schubert and Shostakovich, bluesy riffs and raw vocals. His own songs start as poems and then undergo a transition into songs as the music is composed. This year setting poems to music as part of Ferry Tales. The work was showcased in spring and summer 2017. (Wimborne Folk Festival)
Rest of year TBA
This Page will be updated regularly with forthcoming events, guest dates and news.