PLEASE NOTE!
Will you please all note that it was decided that the evening will begin half an hour earlier at 8pm – so 7.30pm for a prompt 8pm start. This is to allow more singers to get on when the club is busy and will allow a little more time for the raffle

2/2/19 The club has been cancelled for  tonight due to unfavorable weather conditions, hopefully see you next week.
9/2/19 Singaround
16/2/19 Ken Wilson
Ken lives in Teesside, North–East England and started singing in the early 70s. Finding his own voice and repertoire of songs with a preference to the tradition, he names the likes of Fred Jordan, the Copper family and The Watersons as some of his main influences at that time, but the singing of one Tony Rose, having the greatest impression on him.
23/2/19 Singaround.
2/3/19 Singaround.
9/3/19 Singaround.
16/3/19 Judy Cook
A welcome visitor from the USA, Judy Cook has been touring Britain and the US as a professional musician for more than fifteen years.
"Judy's the Real Thing. With Capital Letters." —- Peggy Seeger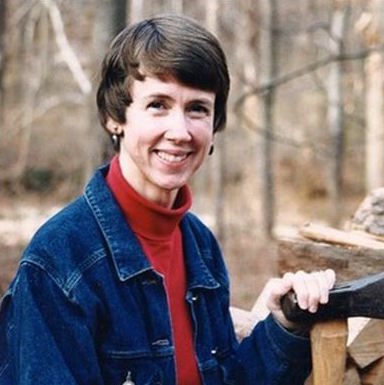 23/3/19 Singaround.
30/3/19 Singaround.
6/4/19 Singaround.
13/4/19 Martyn Wyndham Reed
Once again the welcome return of Martyn, a firm favourite of the White Hart Folk Club
20/4/19 Singaround.
27/4/19 Singaround.
4/5/19 Singaround.
11/5/19 Singaround.
18/5/19 Brian Peters
Brian Peters is, according to the UK's Living Tradition magazine "a top-notch singer and player, also one of the best-researched performers currently doing the rounds, and master of several crafts" while the US folk music magazine Dirty Linen described him as "one of the very best performers in the field of English traditional song and music"
25/5/19 Singaround.
1/6/19 No Club, Spring Bender.
8/6/19

Singaround.
15/6/19 Singaround.
22/6/19 Benny Graham
Benny Graham served his musical apprenticeship in the folksong clubs of North East England.
Clubs like Birtley, run by the Elliott family, and Newcastle Folksong and Ballad (which featured among it's regulars the High Level Ranters and Lou Killen) were at the forefront of the British folk revival. There was no better place in the late 60's for a young singer to develop a love of the vast musical culture of the North East which takes in rural songs, Tyneside Music Hall and the music which grew from the heavy industries of coal, steel and ship building.
29/6/19 Singaround.
6/7/19 Singaround.
13/7/19 Singaround.
20/7/19 Dom Prag.
Dom's music knits together British and European folk tradition with classical guitar.Mining songs, poems set to music (Keats, Larkin), compositions influenced by Schubert and Shostakovich, bluesy riffs and raw vocals. His own songs start as poems and then undergo a transition into songs as the music is composed. This year setting poems to music as part of Ferry Tales. The work was showcased in spring and summer 2017. (Wimborne Folk Festival)
Rest of year TBA
This Page will be updated regularly with forthcoming events, guest dates and news.